Welcome to The K9 Project
Hi !
Thanks for taking the time to check out our website. I am Chris Kent and I run the mulitiple Award winning K9 Project alongside my awesome canine team.  We have been offering educational and personal development opportunities, community projects and canine assisted coaching programmes since 2008. Think canine assisted education and activities, coaching and mentoring. Although our dog team do far more than assist -they are co-tutors and facilitators. Our dogs are at the centre of everything we do.
We work alongside children, young people, and families – anyone and everyone really! We specialise in working with people experiencing challenges  in their lives  and aim to promote the best possible outcomes for all . The dogs are fantastically helpful with that !  They can help us learn many lessons about resilience, living fully in the moment, self care, looking after our emotional well being, managing anxiety, and developing confident relationships. And of course how to have fun!  We must not forget the fun!
We run programmes, activities, courses and workshops. We work for local authorities, schools and colleges, voluntary groups, and directly for individuals and families.  We have been delivering our constantly evolving programmes for 13 years and look forward to learning how we can work alongside you and your family or organisation.
There is lots of science behind what we do – if you are interested in learning more about this then contact me directly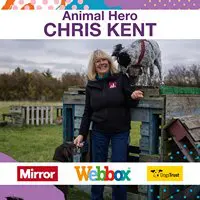 Check out our pages for more information, about our programmes, our dog co-tutors and how we can work with you.  Find us on facebook, or contact me here
Our Mission
Working alongside our project dogs we aim to provide fun, engaging, inclusive and effective learning and development opportunities for people of all ages. We believe everyone can achieve and has the right to develop and grow to be the best they can be.