I
January 2020  
Hello and welcome to our January News -it has been a while since I sent out a newsletter and lots has been happening!!   New dogs, new books, new projects!!
Firstly lets say hello to the new dogs!
Teya and Dylan have joined the K9 Team all the way from Cyprus. They are pocket sized wire haired pointers and are the sweetest dogs. Teya is our Walk your Worries Away Advisor, Dylan has only been here a short while and we are waiting to see which of his many talents emerge.
Both had experienced a hard life in Cyprus and are responding beautifully to a different life.
Milo will also be joining us – he is still very much a puppy  and proving to be a lovely boy. More news about his precise job to come as we learn about each other and find out his particular skills!!  At the moment it appears to be digging holes, chasing moths, and trying to catch mice!
Milo has already undertaken a visit to Wilburton Primary School as part of their holiday scheme and also to Castle School as part of their Opportunities day.
Great news !! Izzydog's book "You Me and ADHD" was successfully Crowdfunded and published just before Christmas.
It is available from Chris or on Amazon  – here's the link
We are very pleased to see It is getting great reviews from young people, parents and teachers alike! Much of the material derives from my  family groupwork programme Paws for Thought, delivered with CAMH Services and Locality Teams – so a big thank you to all the young people, parents and workers who helped this book come to fruition, as well as all our supporters on Crowdfunder.
CHECK OUT IZZYDOGS FACEBOOK PAGE FOR REVIEWS, EXERPTS AND MORE INFORMATION
https://www.facebook.com/IzzyDogBooks/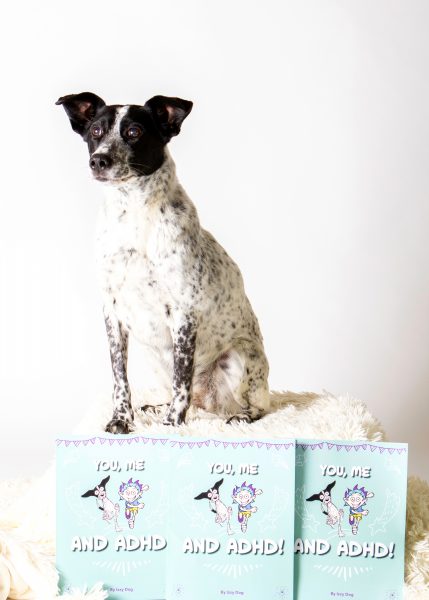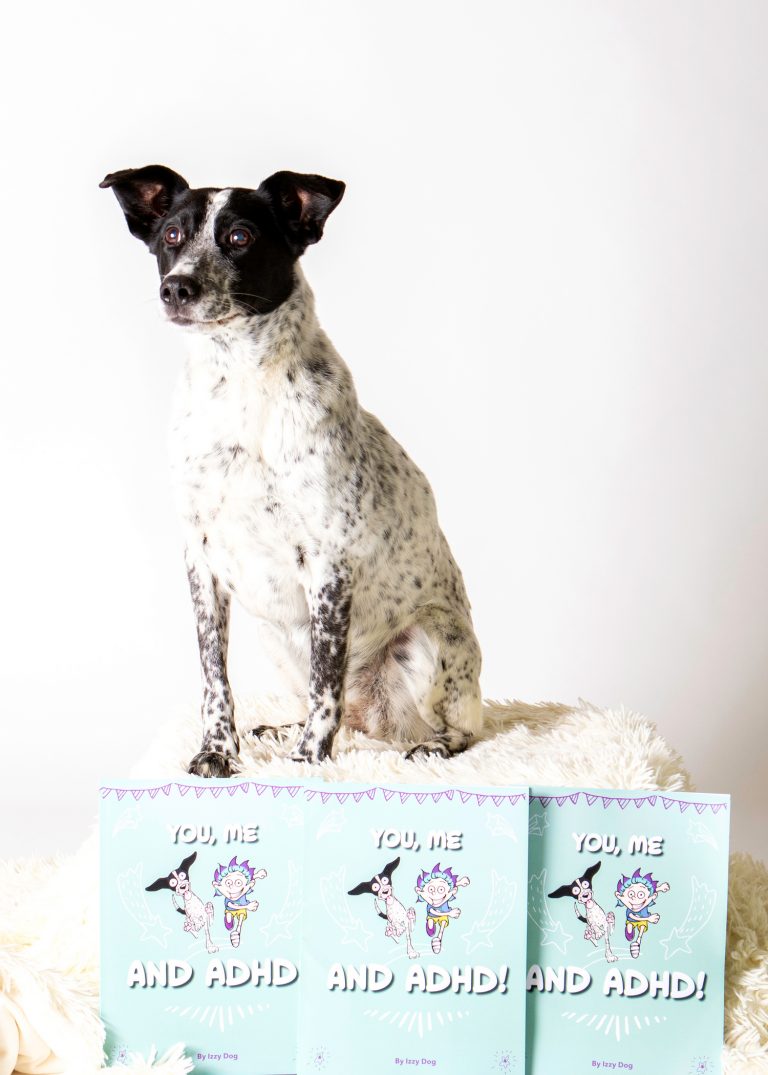 Reducing Anxiety Around Dogs
We continue to provide our hugely successful RAAD programmes. This was previously called Dog Phobia work but many of the children we work with are not actually dog phobic- just very anxious.  We are developing a great track record for effectively working with younger children (6-10), some of whom are on the autistic spectrum.  We love this work and learn a great deal from each child and their family each time we run it. We are all different and adapt our behavior in unique ways. 100% "success" rate so far, and although it is not in the plan to turn the children into dog lovers, several of the families have either got, or are getting, their own dog!
Chris is also developing a parent's guide so they can help their children continue their great progress.
Any fear conquered is life enhancing, and the skills Chris teaches are transferable to other stressful life situations, so it's a win-win!
Walk Your Worries Away- this programme continues to be extremely popular, even despite the rain and cold winter weather! Delivered individually for young people experiencing social anxiety; or small groups of compatible young people, it is a combination of dog walking, nature, mindfulness and purposeful conversation.
Contact us to find out how we can deliver it to your setting.
2019 saw us complete a diverse  range of projects, working alongside organizations such as Centre 33, Cambridge County Council 16 + Service, Bottisham Village College, Wilburton Primary School, Pinpoint, Cambridge Regional College, ADHD Norfolk, Home educators, The Harbour School, Locality Teams, The Gretton School, and increasingly working directly for families. It has been a full and lively year. Huge thank yous to everyone who has been a part of it!

Chris also delivered presentations and workshops, continued her coaching practice for professionals looking to set up a canine assisted enterprise, and maintained her voluntary project manager role at the K9 Community Café. And somewhere in there also managed to find time to gain a Level  3 Award in supporting learners with ADHD!!

2020 looks like an equally exciting year with parent workshops, new collaborative working arrangements, ADHD workshops, a book tour with Izzydog and more new projects already in the pipeline!

To find out more about the project, how we can work with you in your setting, or with your child or young person contact Chris for an informal chat. With 12 years full time experience behind us and an impressive set of feedback and testimonials, we are confident that we can work alongside you! If we cannot we are equally confident we can advise who can!

www.thek9project.co.uk 07552462040. chris@thek9project.co.uk https://www.facebook.com/IzzyDogBooks/

https://www.facebook.com/thek9project/